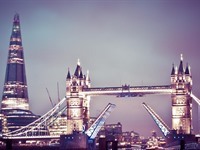 A few words about us
Somerset Hotel was established during the Georgian Times in 1885, it is a traditional, comfortable and safe hotel ideally located in the heart of Central London
Situated in the leafy and affluent borough of Marylebone, Somerset Hotel is a charming 2 star Bed & Breakfast townhouse hotel. The rooms are medium sized and have all the basic facilities which allow for a comfortable stay for all our guests. Historic surroundings such as Dorset Square, which used to be the original Lord's Cricket Ground, Harley Street and Regent's Park are all but a few minutes away.
Tourist attractions all within easy reach.
Somerset Hotel is well connected to all the main city attractions via the Underground, bus or simply by foot. You can easily walk to Madame Tussaud Wax Museum, Lord's Cricket Ground, Sherlock Holmes Museum, Abbey Road, London Zoo, Regent's Park, Marylebone Village, Marble Arch & Oxford Street.
We are also ideally located near London's West End so if you want to catch a play or musical we are the place to stay.
You can also easily find in the Hotel's vicinity an exclusive variety of popular tourist hot spots and international restaurants, bars and shops. This charming hotel is definitely a perfect base to explore this dynamic city with friendly staff on hand to help you plan any trips or tours are discounted prices